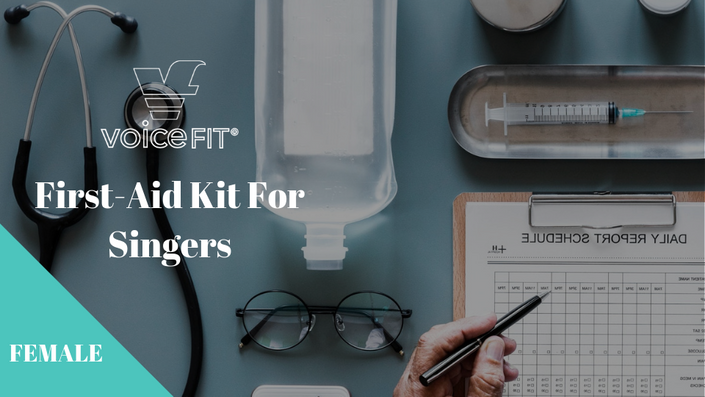 VoiceFIT® First-Aid Kit For Singers (FEMALE)
Vocal Care and Fatigue Management
Your voice is a muscle

Which means it can be trained to have more power, stamina, and nuance, among many other things
But because it's a muscle
It also means that the voice is prone to fatigue, illness, and injury


As a singer, you want to be able to focus on your PERFORMANCE, and not have to worry about your voice feeling fatigued!!

When Your Voice Is Not Feeling 100%



(or when it feels thick, heavy, thin, raspy, or if you have to push extra to hit the high note)
What Do You Do?
Rest?
Take various remedies?
Reduce how much you speak or sing?
Worry if your voice is ok?

Eliminate these issues!
By knowing how to prep so that you can sing a little heavily, not 100% perfectly, and a little longer, WITHOUT feeling consistent fatigue.

Prevent & Reduce Fatigue
By having the proper programs to do BEFORE and AFTER you sing

Know How To Manage Fatigue
Pro singers WILL experience fatigue at some time. Knowing how to manage it when it happens is the key! The proper programs and know how can help you do this!

Imagine...

You can sing fatigue-free regardless of your style or how many shows you have back to back

You really know what to do when your voice is tired or not feeling 100%

You know how to prevent voice fatigue and issues before they start

You have the tools that allow you to not worry about voice tension, stress, and fatigue when you're performing or out on tour
Introducing
VoiceFIT® First-Aid Kit For Singers
Vocal Care and Fatigue Management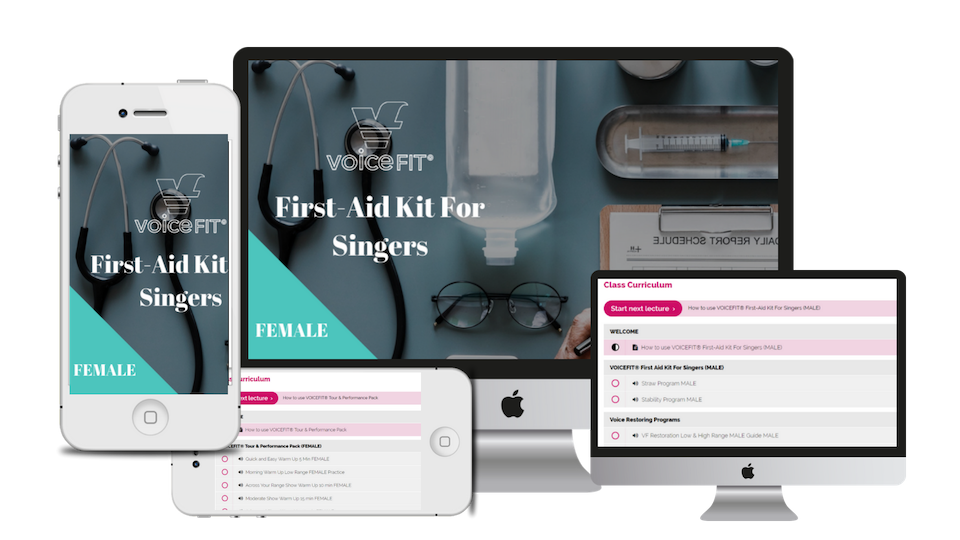 A full digital library of exercises to prevent and manage fatigue. Designed to RESTORE, RESET and help your voice quickly RECOVER from shows, recordings, or demanding use.
Voice Restoring Programs:
Low Voice Restoration Program

High Voice Restoration Program

Low & High Voice Restoration Program
Reset Programs:
Top to Bottom Reset Program

Straw Teaching Program

Straw Practice Program
Body and Breathing Programs:
Physical Warm Up Mini Program

Breathing Program (Increasing your Exhalations)
**For a description of programs included in this course, when to use them, and how they will help, go to the Curriculum section below and click PREVIEW "How to Use First Aid Kit".
If you're experiencing fatigue or voice issues, one or more of these 3 things are happening:

The stress or worry that you may have when your voice doesn't feel 100% is causing you to tip-toe, change they way you sing, or avoid singing/talking, which causes more issues




You don't have the tools/resources/programs in place to avoid issues in the first place

Vocal mechanics need to be addressed — a stronger Foundation or additional training is required in your every-day practice. Please check out the Foundations Training or the Conditioning Workout Pack.

What I know to be true…
The voice is an incredible instrument.
It is both stronger than you think it is, and more delicate than you think it is. Knowing how to strike the right balance when singing and placing your voice under heavier demands (such as singing on tour, singing long hours in the studio, doing early interviews, socializing after gigs, and the other stresses that come along with it all) is key to having it perform at its best.

When we worry about our voice we put more stress on our body and our instrument.
If we don't take enough time to care for it, we can put the voice in a position where it takes a long time to recover. Knowing what to do and when to do it, when it comes to vocal fatigue, is the answer!
This First Aid Kit is NOT just for singers on tour.
It's for anyone who is experiencing fatigue, or looking to prevent fatigue.
Stay tuned @iamtamarabeatty and @VOICEFITofficial for VoiceFIT Tips, Tutorials, and Webinars that help you to use this and other VoiceFIT programs!

A lot of the work I do involves helping singers on tour maintain vocal health and withstand the demands of touring. A part of this often includes helping singers when they have illness on tour, such as laryngitis, which takes a very strategic approach to help someone who can't sing in the morning to be able to sing for audiences each night.
The demands on tour are so much more far reaching than just the singing
Most singers on tour will tell you that singing is only a small part of it. All the interviews, socializing, pressures, demands, and life stress in general cause more voice issues than anything else.
Fatigue is very common
So I had to come up with very specific ways I could help people on tour when I didn't have access to building them custom programs. From this, I created a set and series of exercises to deal with fatigue - all now, for the first time, in the First Aid Kit! Available nowhere else.
**What do you do when your speaking voice feels thick, heavy, or raspy?
**What do you do when you have a gap in your higher range?
**When do you need to do the programs in order to PREVENT fatigue?
**What do you do when your voice feels sore or you're not feeling well and you have to sing?
ANSWERS: Click the "How To Use VoiceFIT First Aid Kit' button (below in the Curriculum Section) for a description of programs, when you will use them, and how they will help.
I believe whole-heartedly that...
EVERY SINGER SHOULD HAVE ACCESS TO THE PROGRAMS THEY NEED TO GET OUT THERE AND KEEP DOING WHAT THEY LOVE TO DO, AND NOT LOSE MONEY.
About This Pack
LEVEL: There is no level for this pack. If you are experiencing fatigue or looking to prevent it, this pack of programs is right for you!
RANGE: 1-2 (4 indicates the highest singing range). These programs are in a very specific range in order to help reduce and/or manage fatigue.
INTENSITY: Intensity will depend on the level of your fatigue. If you are experiencing more fatigue, then the intensity will feel higher. If your voice is perfectly healthy and working really well, these programs will help reduce fatigue. PREVIEW the program descriptions in this First Aid Kit (below in the Curriculum section) to learn more about what's included and how it will help!
DISCLAIMER:
All VoiceFIT® courses and programs are designed for healthy voices. If the fatigue you are experiencing is constant or consistent, you are experiencing big gaps in your voice consistently, your voice has changed in vocal quality, you are in any pain, or you are concerned about your voice, contact your doctor, ENT and/or trusted voice professional. If you're looking for a one-on-one consult to ease your mind and understand next best steps for you and your voice, contact us here.
VoiceFIT® is not responsible for programs used when a voice is experiencing voice injuries. Contact us or your doctor if you are unsure!
Your Instructor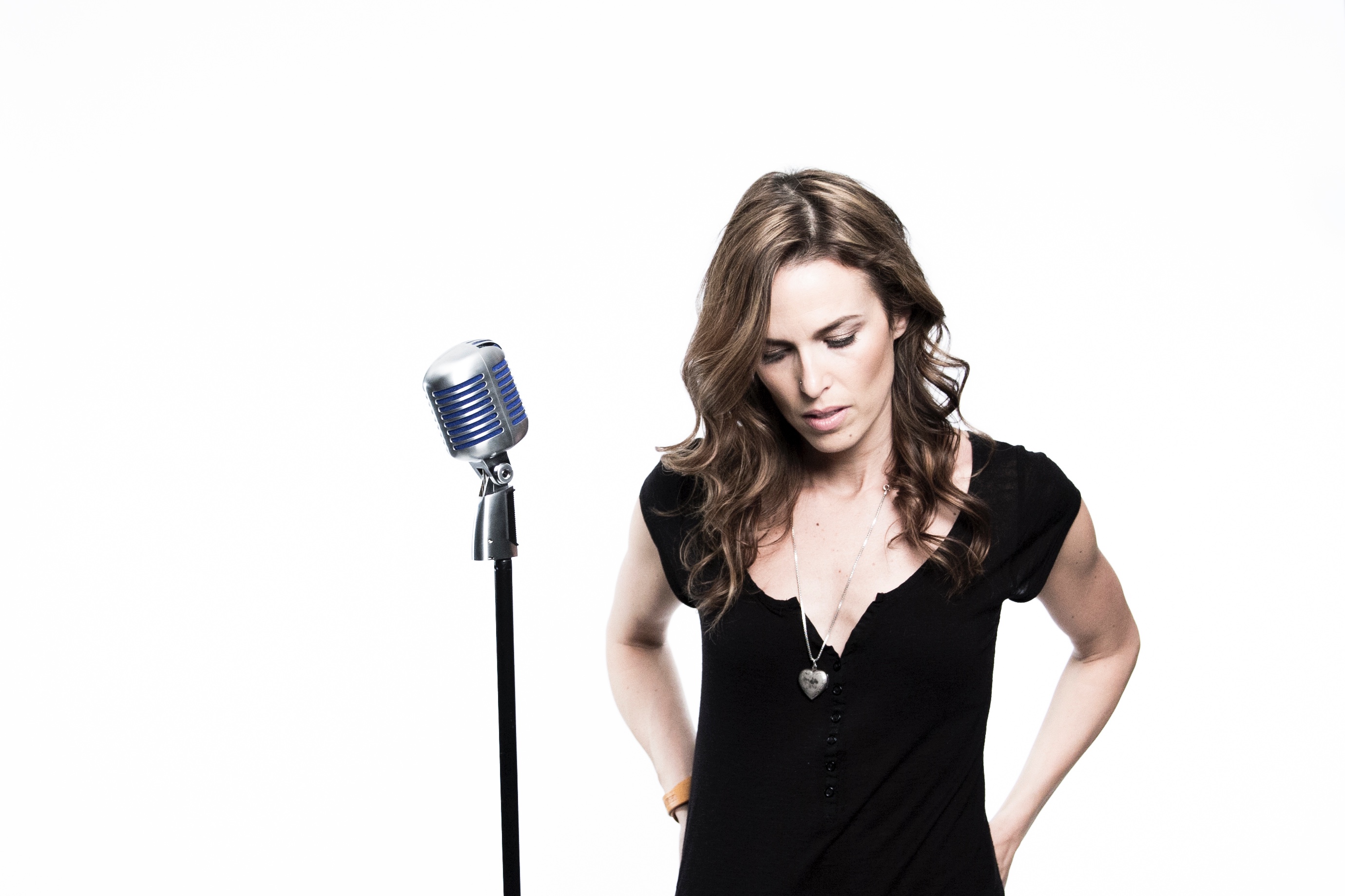 Tamara brings with her over 25 years of voice coaching experience, 13 seasons voice coaching on NBC's "The Voice", one season celebrity voice coaching on FOX's "The Masked Singer", a track record of creating and co-creating education for several national and international organizations, and the experience of having trained with 3 Olympic Coaches as a former athlete. Her coaching style is precise, intuitive, and powerful.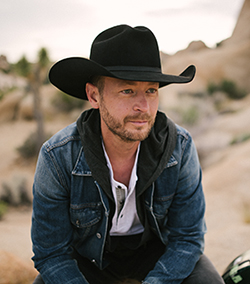 I've never worked with a better vocal training and rehabilitation coach my entire career."
~Paul Brandt Country Music Recording Artist and CCMA Hall of Fame Member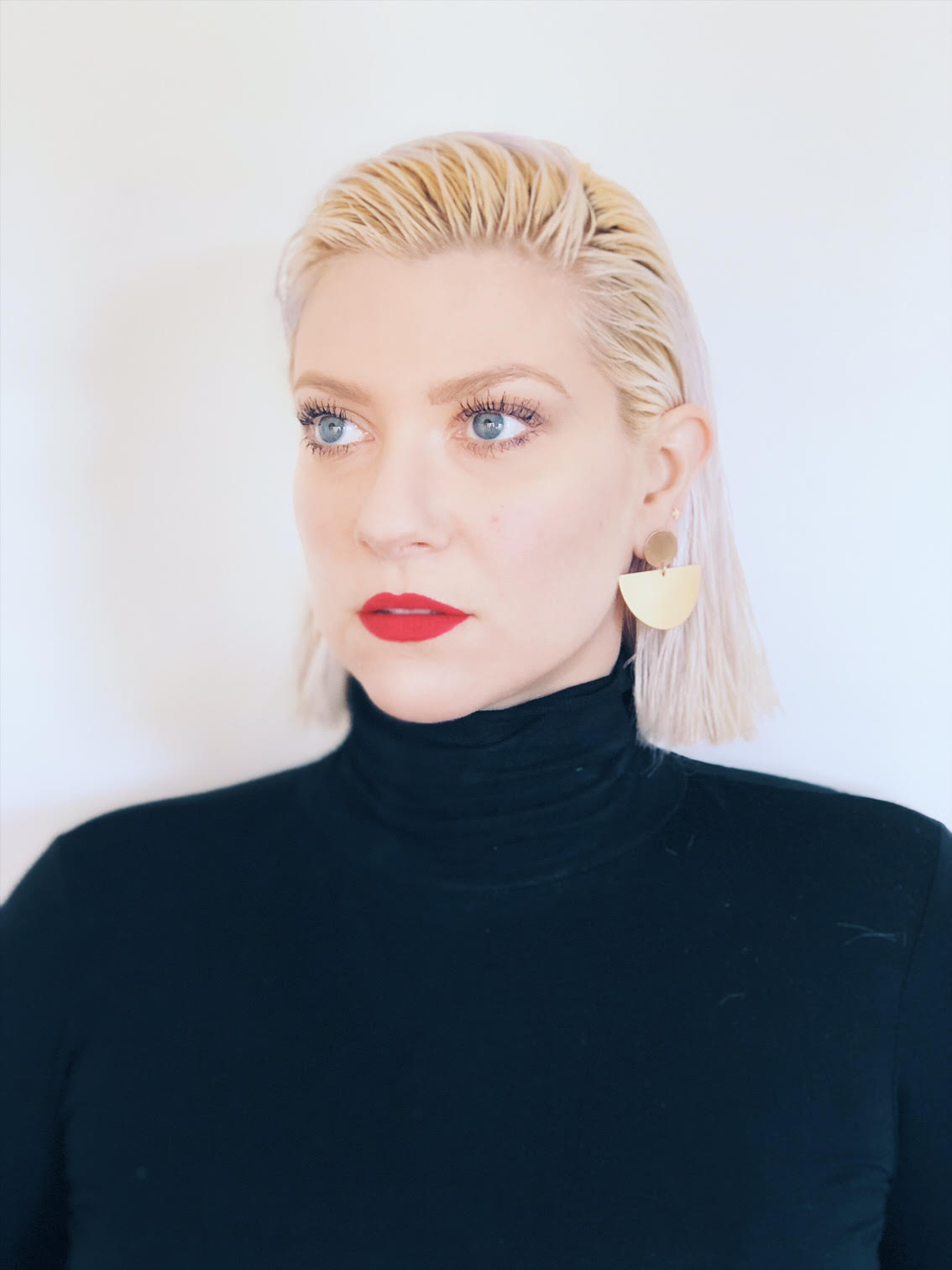 "Tamara is an excellent teacher and understands many different voices and personalities. I would go to her everyday if I could!"
- Mindy Jones, Lead singer for Moby, Los Angeles,CA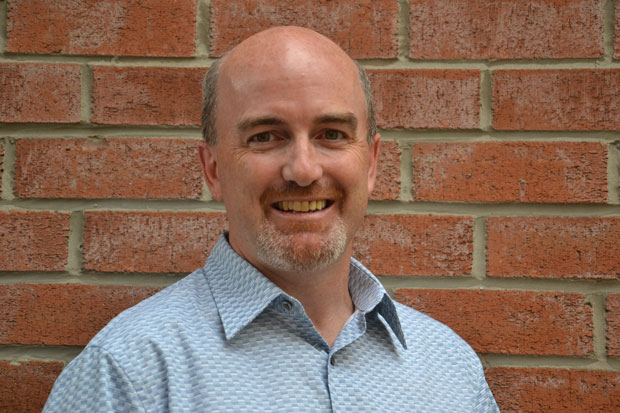 "Tamara's ability to quickly read and gain the full trust of the artists she works with, as well as create exercises to enhance their vocal delivery is second-to-none."
- Don Green, Former President - Canadian Country Music Association, Toronto, ON.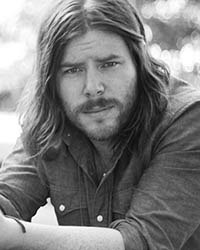 Without Tamara Beatty I wouldn't have been able to perform nightly on the largest tour of my career."
- JJ Shiplett, Singer/Songwriter. On Canadian Tour with Johnny Reid. Calgary, AB

Course Curriculum
WELCOME
Available in days
days after you enroll
Voice Restoring Programs
Available in days
days after you enroll
Reset Program
Available in days
days after you enroll
Frequently Asked Questions
When does the course start and finish?
The course starts now and never really ends! There are two ways you can go through the course. The lessons have been designed to go in sequence, but essentially you can go through them at your own pace. For best results, do one lesson every 1-2 weeks with the aim of singing through the practice programs 4 times per week.
How long do I have access to the course?
How does lifetime access sound? After enrolling, you have unlimited access to this course for as long as you like - across any and all devices you own.
What if I am unhappy with the course?
This course has been designed to take into account all your needs! However, if you have any issues at all, please contact us immediately and we will get you what you need!
Will this course help if I'm experiencing voice issues?
If you are experiencing voice issues, please contact your doctor or ENT for an appointment. The program is designed for healthy voices and is not created for individuals experiencing vocal pathology. However, stay tuned for some excited new products to help with that!
These programs are designed for healthy voices! If you are experiencing voice issues due to overuse, misuse, illness, or injury, please contact your doctor or ENT to set up an appointment or click here to contact us/inquire.